Välkommen till PiLs karriärssida!
Söker du sommarjobb, extrajobb eller heltidsjobb? Eller är du mer intresserad av ett internship eller traineeprogram? Personalvetare i Lund arbetar ständigt för en nära kontakt med näringslivet och här på vår karriärsida lägger vi ut annonser som riktar sig mot PA-studenter. Håll dig uppdaterad på sidan så att du inte missar ditt drömjobb!
Om  ni är intresserade av att annonsera via PiL, skicka ett mail till kommunikation@personalvetareilund.se så berättar vi mer!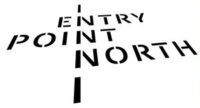 Learning Coordinator &

 Content/Instructional Designer
Publicerad: 2021-04-12
The Role
Are you just about to finalise your studies and want to be part of our purpose of "Empowering the people who safeguard our skies?" We, Entry Point North, are looking for a Learning Coordinator and a Content/Instructional Designer to create the online learning journey together with us. You will be based at our premises in Hyllie in Malmö, with the possibility of partly working from home if you prefer that.
The Company
We educate Air Traffic Controllers and other roles within the Air Navigation Services. We are here to empower the people who safeguard our skies. We have sites in several European countries  and customer from all over the world.
We are a company taking pride in our competent people and we constantly strive to make people feel engaged. We believe this is represented in our latest Employee Net Promoter Score (eNPS) of 60.
Read more about us at www.entrypointnorth.com
What you will be doing
In the role as Learning Coordinator, your main responsibility will be to develop and design the online learning journey for our students in our Learning Management System (LMS) Canvas.
In the role as Content/Instructional Designer, your main responsibility will be to develop and design the online learning journey for our students.
Both roles will have close collaborations with colleagues such as Subject Matter Experts (SMEs) and other specialists within our organization, in order to create and launch engaging and interactive courses.
Who are you
We think you are a creative and curious person who enjoys finding solutions to problems, especially through technology. You can see both the details and the big picture when focusing on the learning experience.
We are looking for someone with a genuine interest in people. Since you will be involved in different courses and projects simultaneously, you will need to be able to plan and organize your work to make things happen.
What we can offer you
We offer a professional and international working environment with people from diverse backgrounds who collaborate to achieve results. We are ambitious with our business plans and have exciting times ahead of us. We offer you a 1,5 years fixed term contract depending on start date . Some of our benefits such as lunch voucher, additional vacation days and keep fit allowance. We also have a collective agreement including benefits such as pension and insurances.
Sounds like something for you? Don't hesitate to contact Nilla Lundin, nilla.lundin@entrypointnorth.com  or send in your application here. https://career.entrypointnorth.com/

Headhunting assistant/Candidate Detective/Talent Search Specialist
Publicerad: 2021-02-23
The Role
Are you a student who has some extra time and can manage a part-time, remote job where you will be helping us search for qualified candidates for different positions in various databases?
The Company
Intrec Consulting is a small but growing business where we offer different recruitment services, mostly Interim Recruitment Services for mainly international clients who is often looking for tech and digital candidates.
Read more about the company and me @ www.intrec.se
What you will be doing
We are looking for someone who can help us as a Headhunting assistant/Talent Finder/Sourcer finding candidates through different databases and contacting them via email. This will be a perfect opportunity for someone who has a bit of a researcher in you and can operate a laptop in high speed. We might also need support in different recruitment-related administration tasks such as booking interviews and sending our reference checks.
Who are you
So let's be honest, since database search can be quite monotonous work, we need you to be able to keep the motivation and speed up at your own capacity.
You also need to be detail-oriented to make sure that the content is without any errors. You do not need to be a copywriter, but you need to have good English and Swedish written skills.
To be able to deliver a good result it will be very much improved by good organization skills and good "computer" skills.
When will you be working
The nature of recruitment is that it's quite fluctuating which means the number of hours and how often you will be working may be irregular depending on the different needs at the moment. But we aiming for around 10h a week. When you wish to put in these hours are very much flexible and negotiable, but the key is to be highly efficient during the hours you put in.
What we can offer you
Apart from an awesome flexible part-time job that you can do from home we'll teach you how to search in databases (boolean and more), how to work in ATS (Application Tracking Systems), craft contact emails, and identify qualified candidate profiles.
Through measuring conversation rates on your activities, as well as how many of them turn into applicants, interviews, get offers, and finally hired, we will know the most efficient way of working and can continuously improve the work effort.
Sounds like something for you? Don't hesitate to contact us and send your application to martina@intrec.se